Experience you can trust!
If your Actisol® system is in need of repair, Environmental Delivery Systems, Inc. performs the most comprehensive and economical service in the pest management industry. Our service includes a thorough cleaning of the unit, inspection of all systems including all electrical, hydraulic and pneumatic components. We will only replace necessary components to ensure proper performance. Your Actisol® system will be returned in original working condition with a "like new" appearance and a full 1-year warranty for the fraction of the cost of purchasing a completely new system.
Inbound Return Service Program
The most efficient and economical way to get your unit to us is to utilize our Inbound Return Service program. All you have to do is properly prepare your unit for shipping and complete the form below. Once the information is received, we will schedule the pickup of your package with UPS. Typically the package will be picked up within 24 hours or the following business day. Once your unit has arrived at our facility we will draft a free estimate of repairs and contact you for approval.
To prepare your equipment for shipping:
Drain tank of all chemical solutions. (PLEASE BE SURE IT IS EMPTY)
If possible, package in original factory packaging. If not, be sure the equipment is stable inside the box. 

We do not recommend the use of styrofoam packing peanuts as they may cause further damage.

 However, if they are used as packing material please enclose each unit in a plastic bag.
Include in box, a note and/or business card with any instructions or description of the problem. Be sure to include a contact name, address where the equipment is to be returned, email address and telephone number where you can be reached.
Prepare your unit for shipping and complete the form below.
NOTE: Post warranty service will be billed for parts, labor, packaging (if needed), and freight. When using our repair service program, all inbound and outbound freight charges will be billed even if the unit is not repaired by customer request.
If a customer fails to accept service to equipment after estimate or invoice is provided, pre or post repair delivery or pick up of repaired/reconditioned or not repaired/reconditioned equipment within 180 days of the estimate or invoice date, Environmental Delivery Systems, Inc. will consider the property abandoned and has the right to sell, dispose of, or use any such equipment in any way it chooses.
HINT: Be sure to keep your original Actisol® factory packaging. Should your Actisol® unit require factory service, this specially designed packaging is proven to protect your system during shipping. If Actisol® units are sent to the factory for service, our policy is to return the Actisol® unit in original factory packaging. If you return your Actisol® unit in original factory packaging you will not be charged for new packing unless that packaging is soiled with chemical and/or unable to protect your Actisol® unit.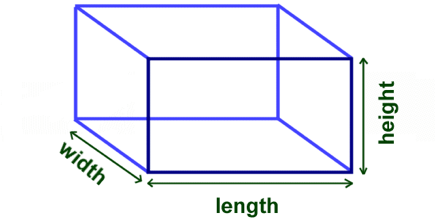 If you prefer to ship your system to us using a different carrier or your own shipping account, please ship to:
Environmental Delivery Systems, Inc.
Attn: Service Department
314 Morningside Drive
Friendswood, TX 77546
Toll Free: 1-877-ACTISOL – (1-877-228-4765)
Do you have other equipment that needs repair? We service and recondition all types of application equipment for the Pest Management industry.
Before & After